Bungee Ejection Adventure Activity
Bungee Ejection Adventure Activity
Bungee Ejection Adventure Activity
Hop on and Fasten your Seatbelts....
We offer an adrenaline-inducing -reverse bungee" experience at Vertical. You simply hop on and fasten your seatbelt and experience the incredible rush of being catapulted high up into the air at the mind-boggling speed. People will be lifted up 50 feet high with the help of motorized elastic bands. And trust us, it's absolutely a thrilling experience.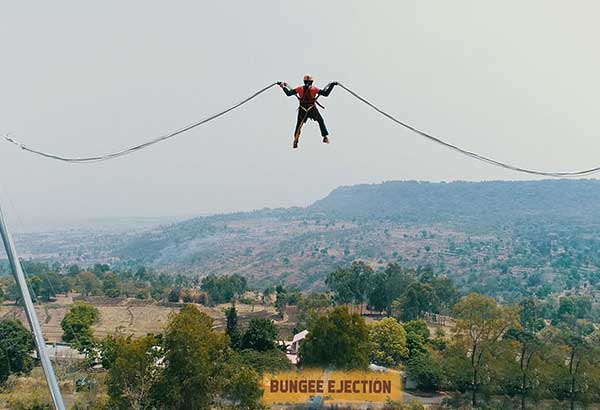 Safety measures
Waist harness and helmet is provided and is it be worn at all times.
Wearing shoes is mandatory.
If you are pregnant, have a heart condition, neck or back problems, epilepsy, a neurological disorder you should not participate in the above activity. You should seek medical advice first.
You must not be under the influence of Alcohol, Drugs or any other substance that may affect your senses.