Parasailing Adventure Activity
Parasailing Adventure Activity
Parasailing Adventure Activity
Up... Up... and high in the skies....
We will lift you higher and you will have a picturesque and mesmerizing view of Masai Plateau, Fort Panhala and Jotiba. We are not kidding. You just open your wings of freedom, and make your dream come true of flying high in the air. In this adventure you will fly in the sky with parachute tied to the ground vehicle set to ride on pre-defined track.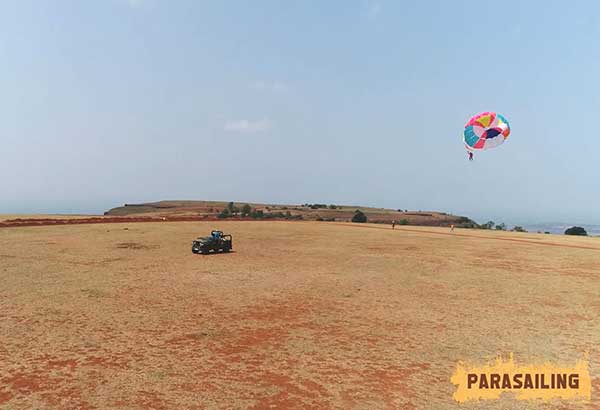 Safety measures
Waist harness and helmet is provided and is it be worn at all times.
Wearing shoes is mandatory.
If you are pregnant, have a heart condition, neck or back problems, epilepsy, a neurological disorder you should not participate in the above activity. You should seek medical advice first.
You must not be under the influence of Alcohol, Drugs or any other substance that may affect your senses.