RAPPELLING & ROCK CLIMBING ON NATURE ROCK CLIMBING
RAPPELLING & ROCK CLIMBING ON NATURE ROCK CLIMBING
RAPPELLING & ROCK CLIMBING ON NATURE ROCK CLIMBING
Hold your grip tight to ascend rough and steep line of the mountain....
It is an activity where your muscle power needs to be very strong. This as well a controlled high thrill activity boosts your endurance and adrenaline to achieve the top of the mountain.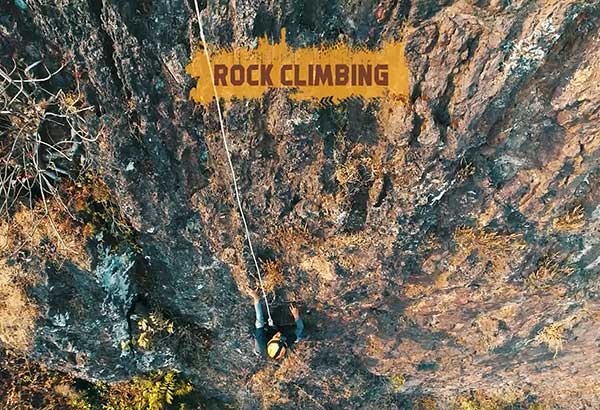 Safety measures
Waist harness and helmet is provided and is it be worn at all times.
Wearing shoes is mandatory.
If you are pregnant, have a heart condition, neck or back problems, epilepsy, a neurological disorder you should not participate in the above activity. You should seek medical advice first.
You must not be under the influence of Alcohol, Drugs or any other substance that may affect your senses.